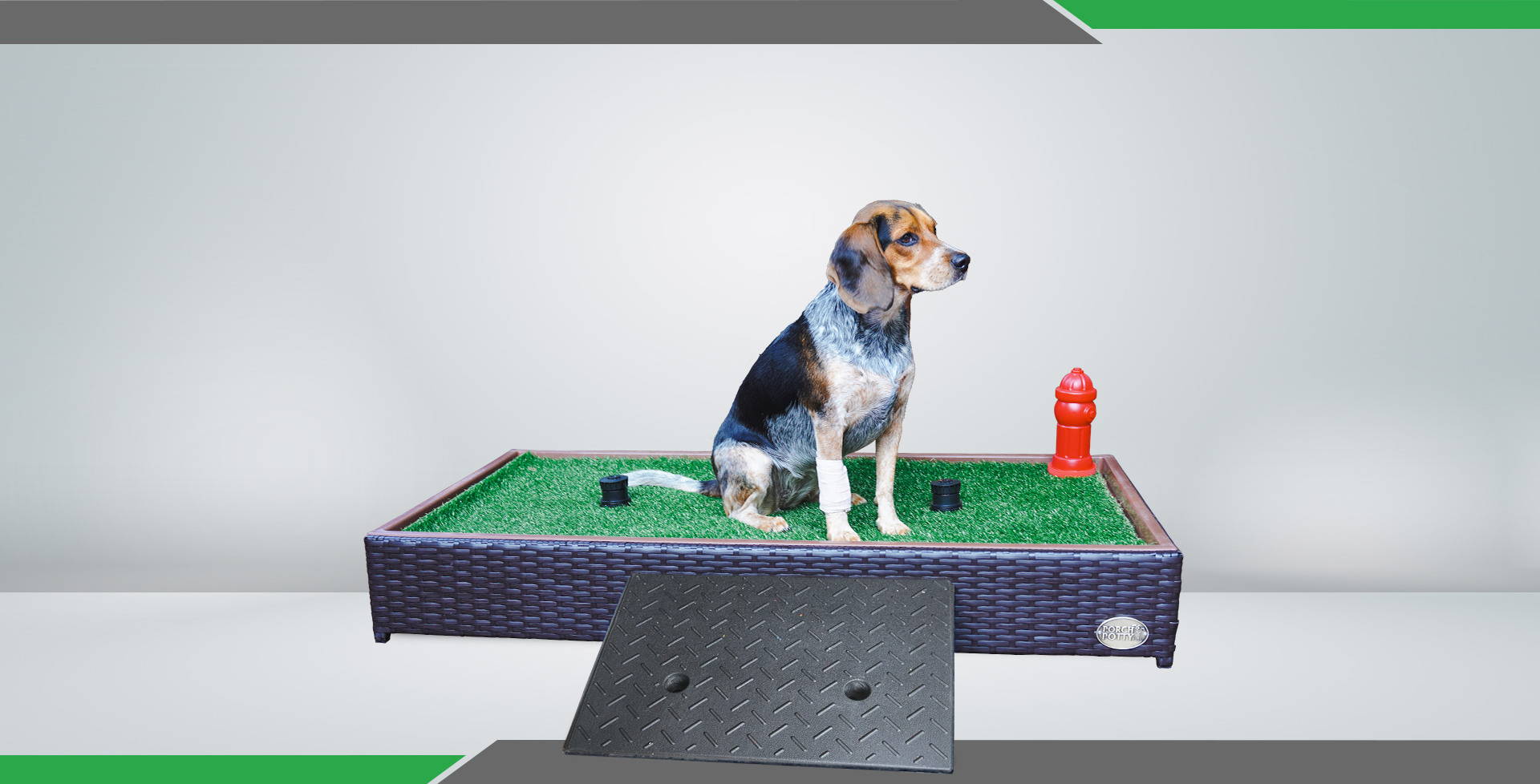 Make potty breaks even easier for puppies, teacups, and dogs with limited mobility.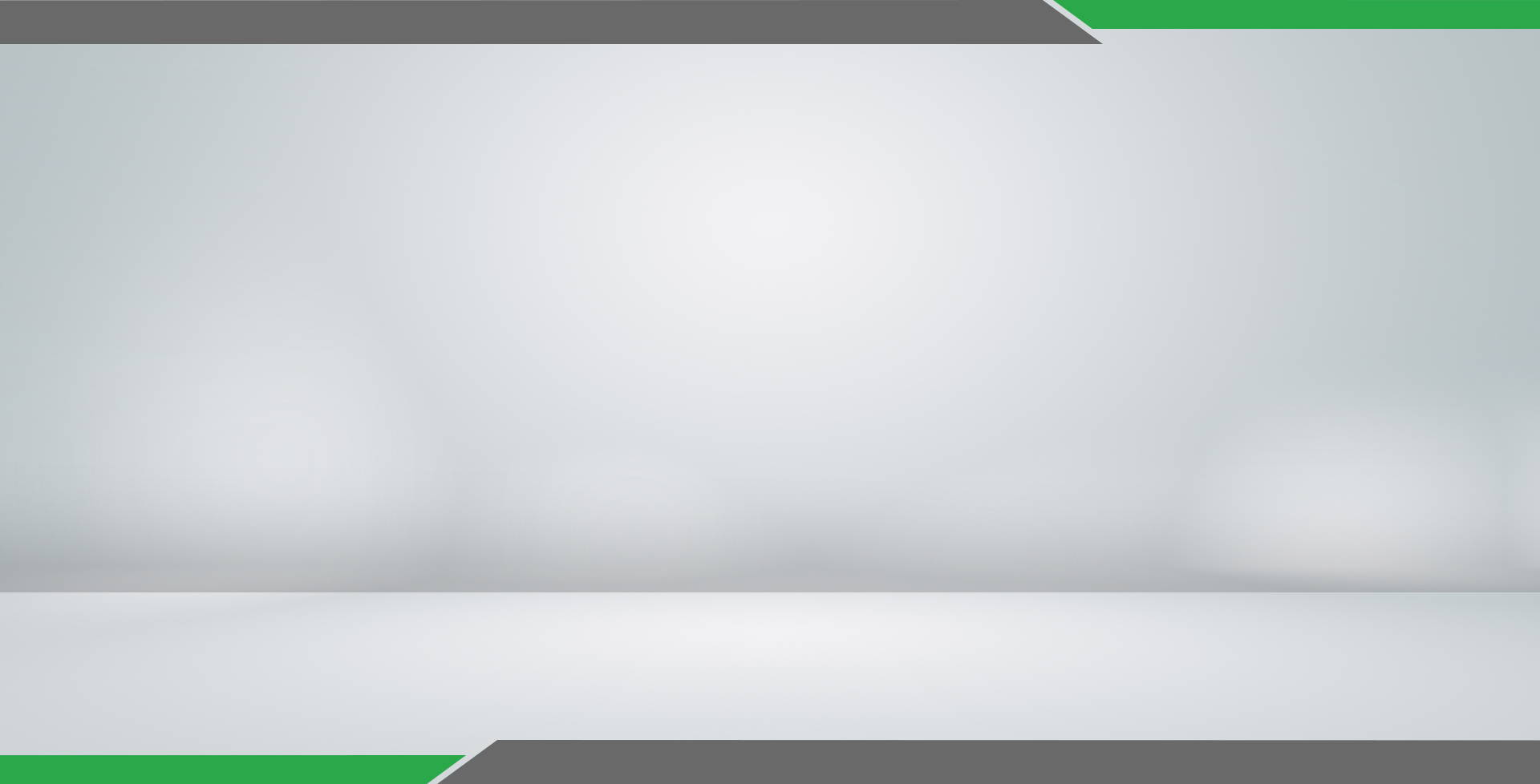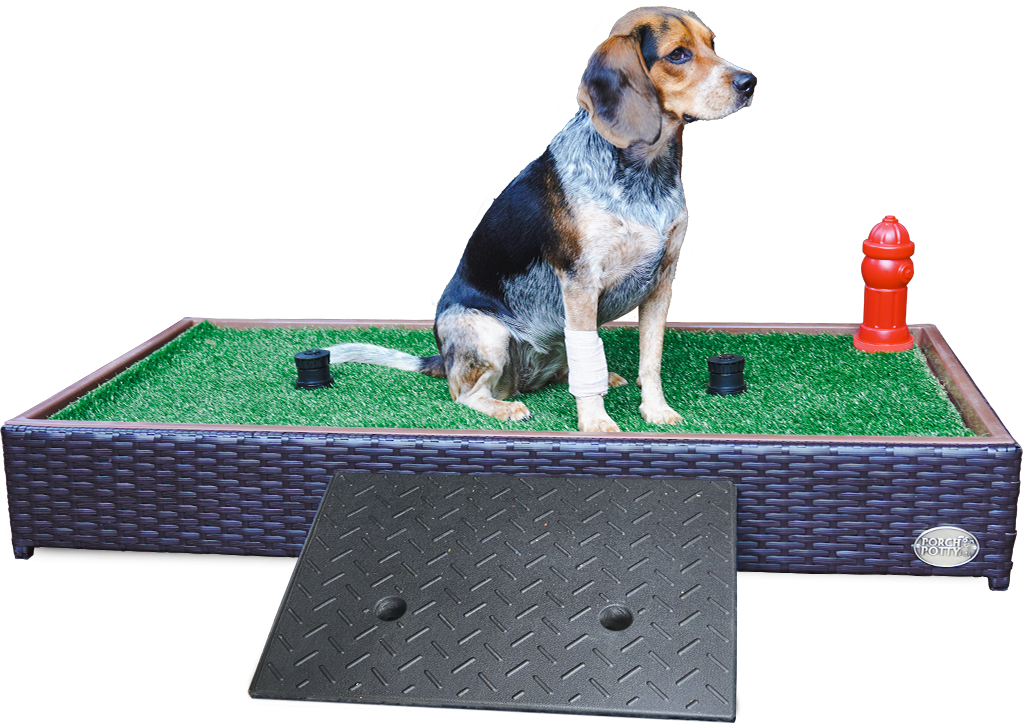 Make potty breaks even easier for puppies, teacups, and dogs with
limited mobility.
Best Ramp for Your Dog Grass Potty
Best Dog Ramp for Your Dog Grass Potty
Give your dog a comfortable, safe and steady ramp up to their Porch Potty
Non-slip, durable and waterproof to withstand changes in the weather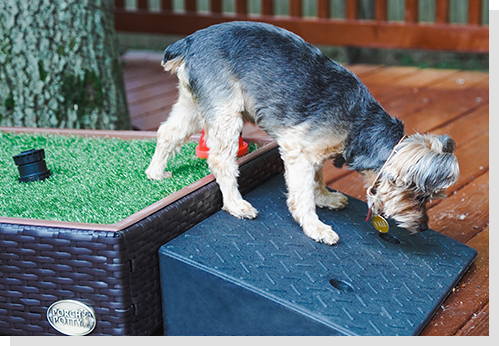 Perfect for any sized dog
Strong enough for daily use with any size dog from little to large.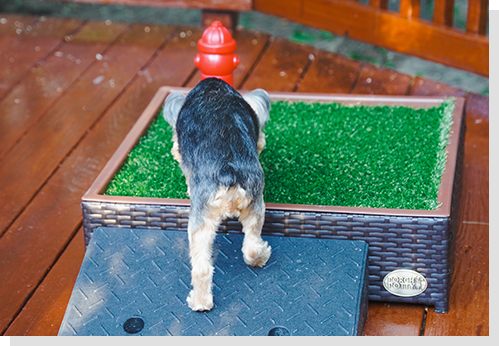 You choose where you want to place it
Place your ramp on a flat, solid surface next to whichever flat side of your Porch Potty is most convenient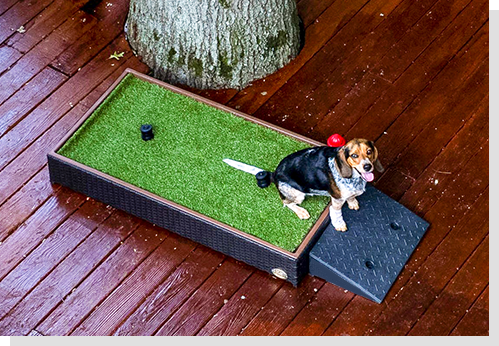 Helpful for dogs with special needs

Our ramp helps dogs with hip dysplasia, arthritis, digestive problems, and geriatric conditions
A little coaxing with treats or a favorite toy will have your dog using his or her ramp in no time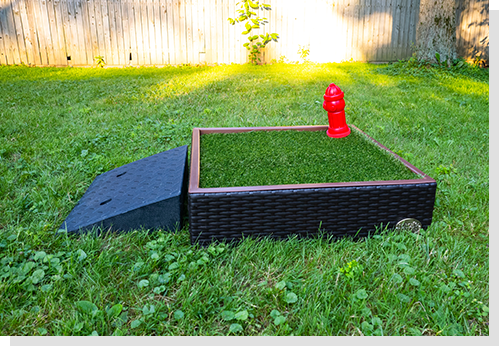 Best dog ramp and easy to clean

Wipe away accidents easily without leaving smelly residues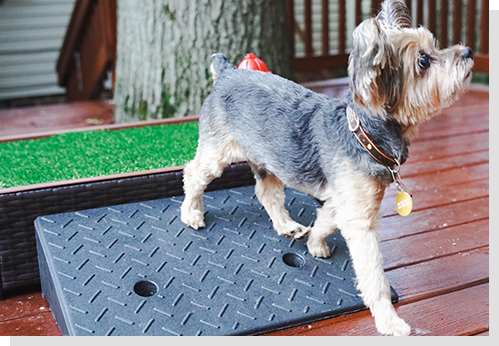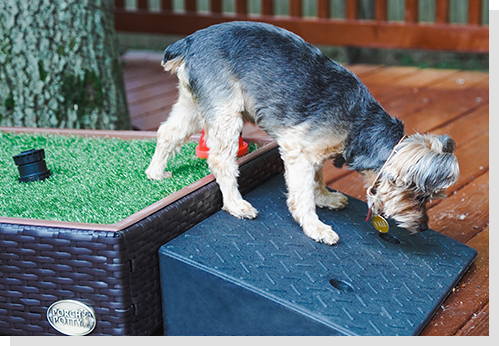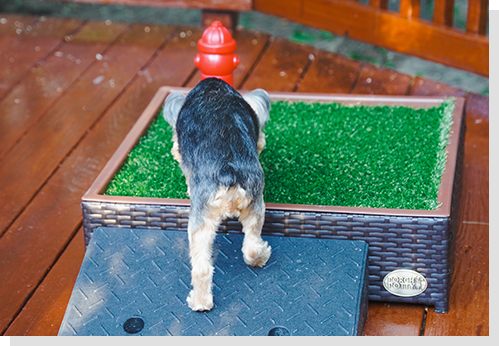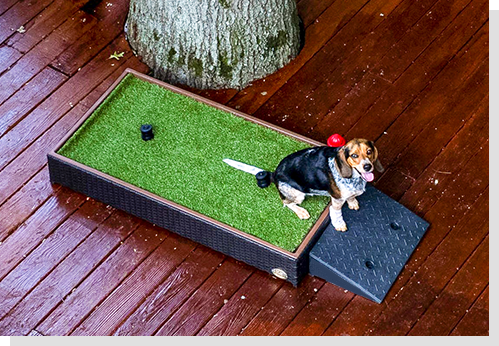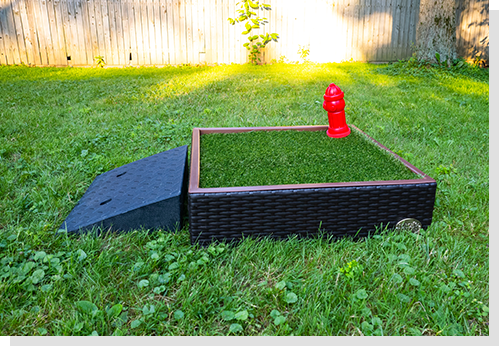 We live in an apartment and LOVE the Porch Potty! I taught little Francis how to use it and he was hooked within a day! The Porch Potty is worth it's weight in GOLD, and I'm going to send you a video tomorrow to prove it! Porch Potties are the glue that held this troubled (doggie's) world together! Attached are photos of my beautiful and luxurious Pembroke Welsh Corgi, Francis, using his Porch Potty and loving it. The other is a photo of Francis alone, and in all his glory.
- Sarah Johnson & Dog: Francis, Fresno, CA


OMG!!! I just got my Porch Potty delivered last night and my Papi-poo, Dakota LOVES it!!! She jumped right on it and peed right away:) This morning... same thing with #1 and #2... I love this thing :)
- Sisanie Reategui & Dog: Dakota, Los Angeles, CA


I just received the Porch Potty for my rather large Maltese, named Bentley. I love it and so does he. After I set it up, my cat thought it was a new place for her to lounge in the sun! Thankfully, Bentley hadn't used it yet! Prior to receiving the Porch Potty, I was using a grass type of carpet on my balcony. I had to rinse it down and then go down the driveway and rinse that down - not to mention the smell. I threw that out immediately and replaced it with the much more practical Porch Potty. I will recommend it to everyone I know, who has the need for one. Thanks again. I am extremely pleased.
- Pamela & Dog: Bentley


I purchased a Porch Potty shortly after bringing home my Cavalier King Charles Spaniel puppy, Charlotte. We found your product to be wonderful, especially when Charlotte was diagnosed with luxated patellas in both rear knees. She had to undergo two separate surgeries and be in leg casts for weeks. Since she was already trained on the potty, it made it so easy for her to go in and out quickly without having to deal with stairs.
- Amy Sinicin & Dog: Charlotte
Be the first to know about new products, training tips and exciting developments at Porch Potty.