93% of our customers love our products as much as we do!
Real Testimonials From Real Customers
We don't have to toot our own horns. Hear from verified customers how Porch Potty has transformed their lives.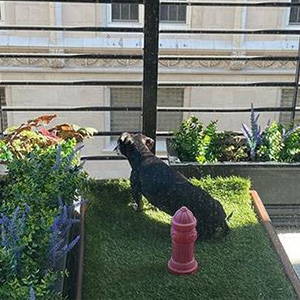 We live in a high rise, and before we got our new puppy, we thought that it would be a good idea to have your product for emergencies, bad weather, and so we received it a few days before we got our puppy. I really had no intention of introducing him to it until he had settled in for a few days, and did his business outside on the grass. I thought that I would take him out on the balcony to become familiar with it, and so Bentley looked at it, walked the length of our balcony, came back, got onto the Porch Potty with no coaxing or my lifting him onto it, and did his business as if he had used it a thousand times - I was astounded at how easily he understood what it was for. For people who live in a high rise building, this is a Godsend for those times when your pet needs to relieve himself immediately, and you can't wait for an elevator, or when it is raining, or freezing cold. Thank you for a wonderful product.
- Phyllis Levin & Dog: Bentley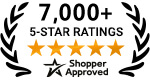 At Porch Potty, we welcome your feedback. Always.
At Porch Potty, we're all dog people, so it means the world to us when we hear your stories about what Porch Potty has done for you and your furry companion.